The Green Choice
We provide expert service that is safe for you, your family, and our environment.
The Healthy Way to Clean Your Place
Live healthy, be happy, and treat yourself to a truly enjoyable experience of cleaning.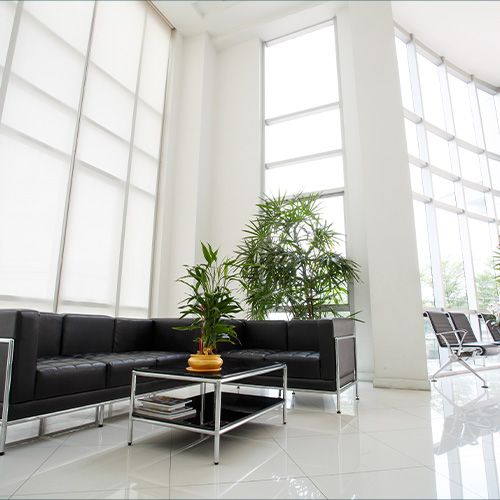 Why Green Clean? 
Using environmental cleaning products is important to preserving and conserving the natural resources that we have for the next generation to enjoy. A green cleaning is all about reducing risk and making a choice. Even the smallest step makes a big difference. We proudly use cleaning products which are known for their high quality and commitment to the environment. According to the U.S. Poison Control Centers, of all the toxic exposures that occur, 10% are related to strong household cleaners. Household cleaners can cause breathing obstruction, blindness, teary eyes, burns, rashes and skin irritations. Unlike most cleaning services, a green choice service will use only natural cleaning products and our clients will not be exposed to the harsh and toxic ingredients found in many brand name cleaners.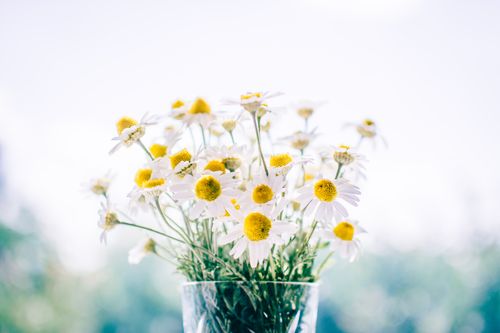 Our Products
Our products are all-natural, not tested on animals, non-toxic, hypoallergenic, no volatile organic compounds, and biodegradable. In addition, we use Microfiber cloth that is not synthetic fabric, but composed of microscopic fibers that have a tremendous ability to absorb germs and bacteria, and are made from minimal amounts of fabric per square inch, are extremely soft and safe for furniture, and also use static energy to absorb dust and other particles. The clothes, sponges, mops, and dusters we use on your home/office are all made of this microfiber.
Fortunately, there are a wide variety of non-toxic cleaners that are just as effective as the toxic cleaners and are even better, because these natural home cleaning products do not rely on dangerous chemicals to clean the home. Many of these products have made use of old fashioned ingredients that were used before the advent of petrochemical manufacturing. Other ingredients are newly developed using natural products as a derivative ingredient. It might take a little more elbow grease but is good for your health.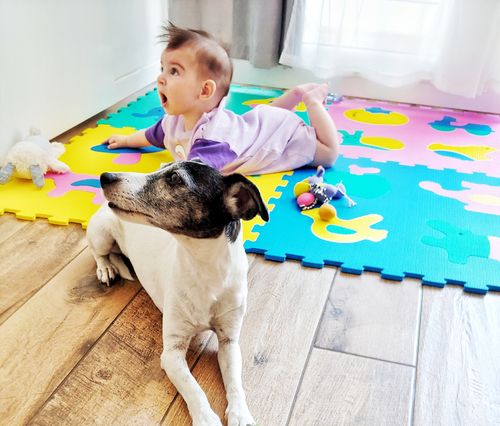 Safe for Children and Pets
Natural household cleaning products are meant to leave the home in a safe condition that will not affect the health of its inhabitants in a negative way. For households with children and pets, this is a very important consideration. Natural home cleaning products are able to clean the home effectively without leaving behind any toxic residue or household pollution. Green cleaning will also benefit those with chemical sensitivities or weakened immune systems. We generally like to use our vacuum and cleaning supplies, unless you prefer otherwise.
We use the following natural cleaning solutions:
Lemons
Vinegar
Baking Soda
Olive Oil
Tea Tree Oil
Borax (Sodium Borate)
Testimonials
Read our excellent A reviews on Angie's list. We are an Angie's List 2013 and 2014 Super Service Award Winner!

ABSOLUTELY AMAZING!!! I was extremely impressed and happy with their service. From the very first moment, they were professional and prompt with their contact and communication, their price was extremely fair (they really deserved more for the difficult mess they were presented with), and they did a fantastic job! The home had tenants in it for four years. They had two dogs and two kids and left the house a complete mess. When I walked in, I thought I was in a different home! I was literally stunned they were able to get it as clean as they did. I was so happy and impressed that I am now discussing them cleaning my own house on a regular basis. Thank you Green Choice for doing such a great job!
—Angie's List review, 07/11/2014

Excellent. I would definitely use them again. I had some additional areas I wanted cleaned after purchasing the special on Angie's list and the owner responded promptly and accommodated with no extra cost. I plan to use them for my monthly cleaning.
—Angie's List review, 03/25/2014

Green Choice LLC did a fantastic job. The two cleaners showed up right on time and went immediately to work and worked hard for close to 4 hours. This was to get our house ready to move-in, after being rented for 5+ years and a few weeks of renovations the house was a mess to say the least. They scrubbed every surface, every window, the kitchen is so clean it looks brand new!
—Customer, 04/21/2014

The two women who came to clean the house arrived on time and were very professional. They spent hours getting my house clean. They really worked hard and we were very pleased with the result. I am very picky and I felt they really paid attention to the details. Carmen was very friendly and accommodating when booking the service. If we had not moved out of the state, I would definitely still be using The Green Choice.
—Angie's List member, 07/18/2014
Sign up for Updates and Deals with The Green Choice!